Kadar visa ke India naik? Semalam pepagi dah kecoh kata kadar visa ke India naik. Bukan sesikit punya naik! Maka mengeluhlah orang yang telah membeli tiket ke sana. Aiyooo... saya ati punya dalam banyak susah, suda lama berangan mau pigi (masih dalam mode berangan).
Jadi saya pun cari itu
Indian High Commission
punya website mau tau betul ka tara betul. Ati manyak gembira pergi enam bulan kalu baru naik itu harga. Saya kalu pigi sana tara lama, enam tujuh hari suda cukup.
Sekarang jangan susa ati adik manis. Pergi sana sekejap kalu, bayar RM188 saja.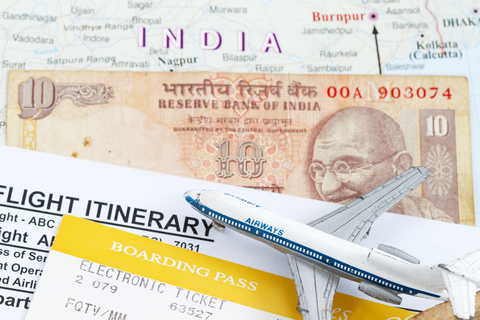 High Commission of India,
Level 28, Menara 1 Mon't Kiara,
NO 1, Jalan Mont Kiara, 50480,
Kuala Lumpur
Tel: (00-603) 6205 2350, 6205 2351,
6205 2352,6205 2353 & 6205 2354
Fax: (00-603) 6143 1173

Website: www.indianhighcommission.com.my from 9.30 am to 12 noon on all working days.
Emergency visa services are available only on working days.
Visa Fees
Visa fees for Malaysian Nationals are as given below:
S.No

Visa Categories

Ringgit Malaysia

1

Tourist Visa

Up to 6 months/Single or Multiple Entry

RM 188

More than 6 months and up to 1 year/Multiple Entry

RM 456

2

BUSINESS VISA

Up to 1 year/Single or Multiple Entry

RM 546

More than 1 year and up to 5 years/Multiple Entry

RM 1128